Wallet Backup Built Different
Tinyseed is a BIP39 compatible seed backup with minimal size that is easy to hide, store and transport.
Tinyseed is in production
You know these horror stories of people who lost access to their wallets? Secure your Bitcoin, Ethereum and NFT from fire, water, hardware failure and other disasters.
Tinyseed enables you to store the recovery words of your wallet on a single piece of minted titanium.
Tinyseed is minted from solid titanium
We've stopped at nothing to bring you the best wallet backup possible. Because of its clever design and exceptional manufacturing process, Tinyseed offers everything larger backups offer and is even easier to punch.
Tinyseed is exceptionally small while not compromising on security or storage capacity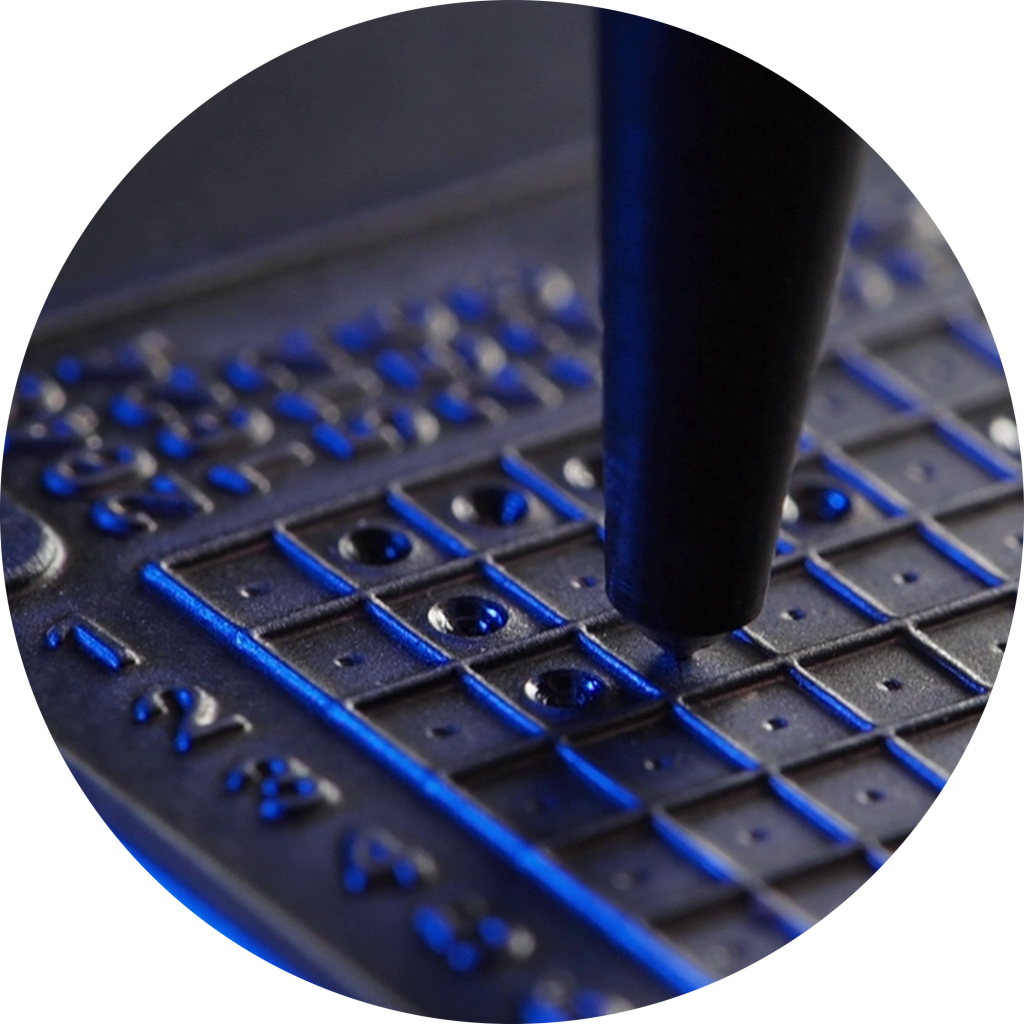 Each field has a minimal depression in its center to perfectly align the center punch before punching
Despite its small size, a single device can backup e.g. 1x Ledger Nano or 2x Trezor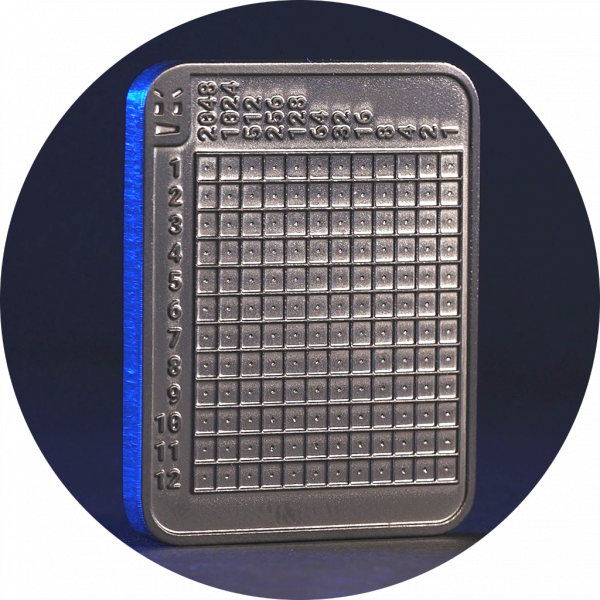 No mention of bitcoin or crypto and no letters, only numbers
Tinyseed is made of 100% titanium and is fire, water and shock resistant


Automatic center punch equipped with large hand guard for comfortable and safe handling. Included in the Starter Pack.
Wallets generate a recovery seed consisting of 12 to 24 words. All compatible wallets use the same BIP39 word list to choose words from. This list contains 2048 alphabetically ordered and numbered words.
Instead of punching letters and words directly, it is the number representing their respective position in the word list, that is punched into Tinyseed.
Each row of Tinyseed corresponds to one word
Look up each word of your passphrase in the printed word list (included) and make a punch for each black filled circle.
Add up the numbers for each row
The sum of each row gives the position of the word in the word list. Verify that the words match your original passphrase
Am I dependent on you or the printed word list?
The BIP39 word list is open source and part of Bitcoin. All compatible software and hardware wallets use the same list. The word list will always be available, now and in the future. The words and their order will not change over time.
Get the word list directly from the github repository of bitcoin.
Follow us on twitter or get notified by email
Who is responsible for this website and the data collection on this website?
Tinyseed GmbH, Hauptstrasse 155, 4730, Raeren, Belgium
info@tinyseed.io
How do we collect your data?
On the one hand, your data is collected by you providing it to us. This can be, for example, data that you enter in a contact form. Other data is collected automatically by our IT systems when you visit the website. This is mainly technical data (e.g. Internet browser, operating system or time of page view). The collection of this data takes place automatically as soon as you enter our website.
What do we use your data for?
The data is collected to ensure flawless provision of the website, to recognize returning users and to contact users. The data may also be used to analyze user behavior.
Do we share your data with third parties?
We do not sell or trade the information collected on this website. However, we may share personal data with trusted third parties who assist us in operating our website or conducting our business, provided that these parties agree to keep this information confidential.
What rights do you have regarding your data?
You have the right to receive information about the origin, recipient and purpose of your stored personal data. You also have a right to request the correction, blocking or deletion of this data. For this purpose, as well as for further questions on the subject of data protection, you can contact us. Furthermore, you have the right to lodge a complaint with the competent supervisory authority.
Copyright © 2021 Tinyseed