Wallet Backup Built Different
BIP39 compatible seed backup with minimal size.  Made of solid titanium.
High quality center punch
Tinyseed is minted from solid titanium
We've stopped at nothing to bring you the best wallet backup possible. Because of its clever design and exceptional manufacturing process, Tinyseed offers everything larger backups offer and is even easier to punch.
Tinyseed is exceptionally small while not compromising on security or storage capacity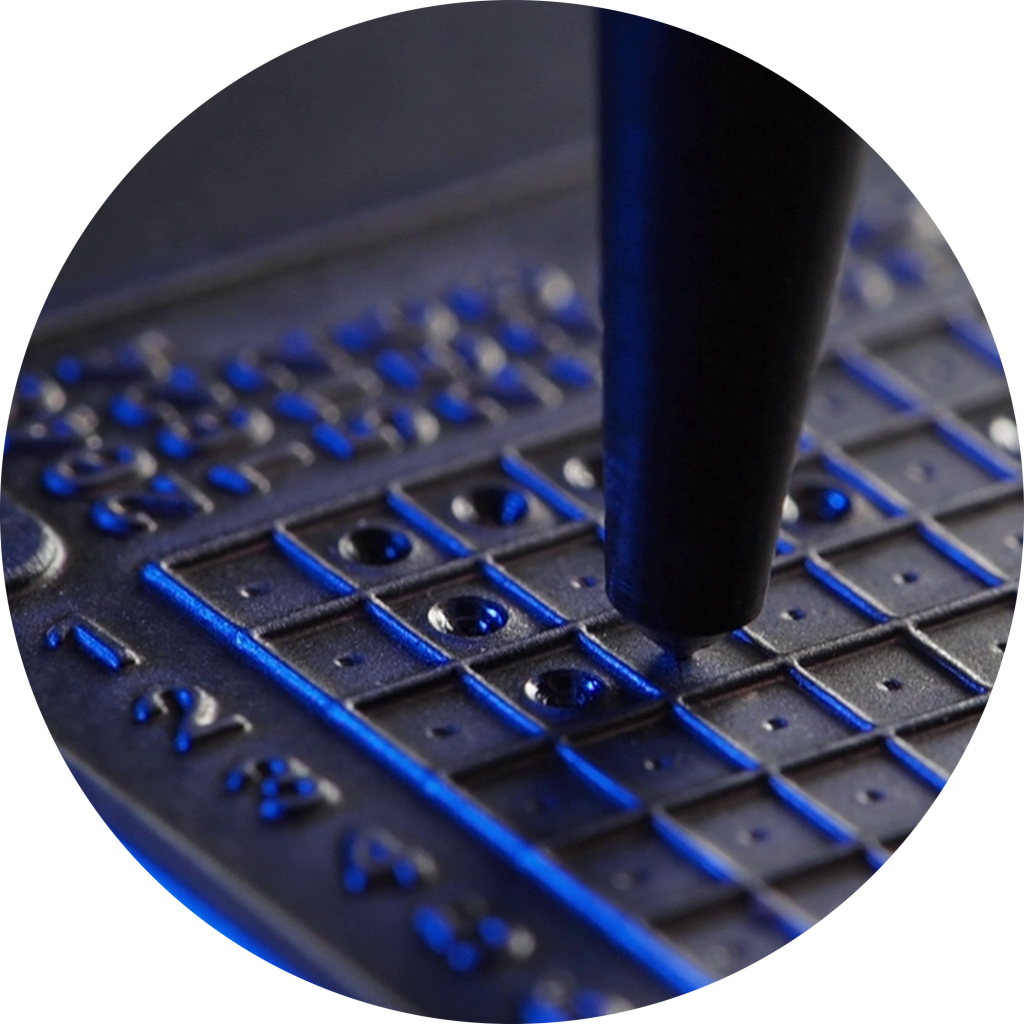 Each field has a minimal depression in its center to perfectly align the center punch before punching
Despite its small size, a single device can backup e.g. 1x Ledger Nano or 2x Trezor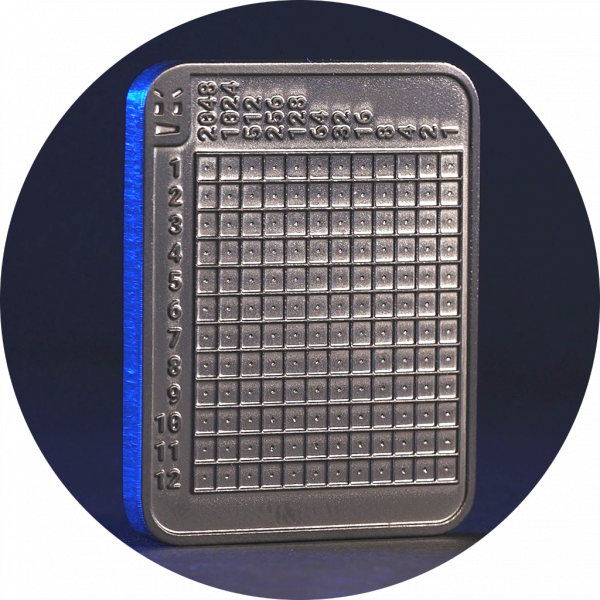 No mention of bitcoin or crypto and no letters, only numbers
Tinyseed is made of 100% titanium and is fire, water and shock resistant


Automatic center punch equipped with large hand guard for comfortable and safe handling. Included in the Starter Pack.
Wallets generate a recovery seed consisting of 12 to 24 words. All compatible wallets use the same BIP39 word list to choose words from. This list contains 2048 alphabetically ordered and numbered words.
Instead of punching letters and words directly, it is the number representing their respective position in the word list, that is punched into Tinyseed.
Each row of Tinyseed corresponds to one word
Look up each word of your passphrase in the printed word list and make a punch for each black filled circle.
Add up the numbers for each row
The sum of each row gives the position of the word in the word list. Verify that the words match your original passphrase
Am I dependent on you or the printed word list?
The BIP39 word list is open source and part of Bitcoin. All compatible software and hardware wallets use the same list. The word list will always be available, now and in the future. The words and their order will not change over time.
You can get the word list directly from the github repository of bitcoin.
The word list with the punch patterns is not needed to read and verify Tinyseed. You can download it here though.
High quality center punch
Follow us on twitter or get notified by email